Newsroom
Training & Development solution of the year winner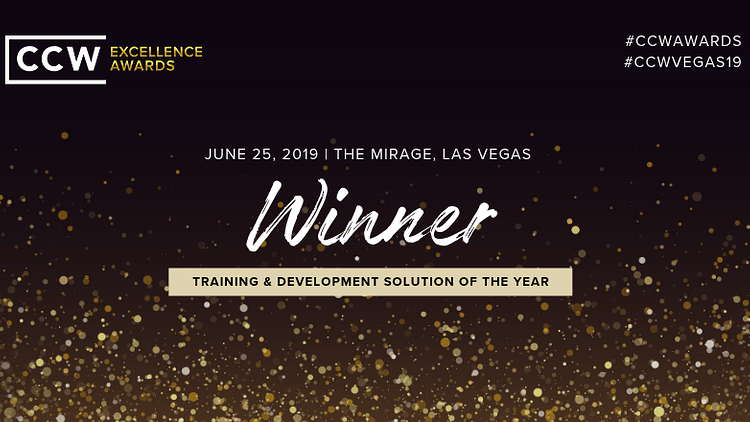 ProcedureFlow, a knowledge management company was honored with the Training & Development Solution of the Year award at the 2019 Customer Contact Week Excellence Awards Gala.
This award celebrates a contact center solution that acts as a leading support mechanism to both agent performance and engagement. The winner is evaluated based on their ability to: deliver a top solution to key contact center training needs, overcome generational challenges, and drive key success metrics for client's L&D functions.
"We are so honored to be recognized by CCW for our revolutionary approach to training." says ProcedureFlow CEO Daniella Degrace. "On behalf of the entire team, we'd like to congratulate all other CCW Excellence Award winners, we look forward to seeing you all next year!"
About CCW Excellence Awards
The CCW Excellence Awards honor, recognize and promote individuals and teams who have made a commitment to driving superior contact center and CX performance. The awards are dedicated to recognizing world-class thinking, creativity and execution across the full spectrum of contact center functions.
About ProcedureFlow
ProcedureFlow is a next-generation knowledge management SaaS product designed to help organizations visualize their processes and procedures and empower teams to access updated information while meeting compliance requirements.
For more information, visit procedureflow.com or follow us on social media @ProcedureFlow.