Newsroom
ProcedureFlow sponsoring at Genesys Xperience19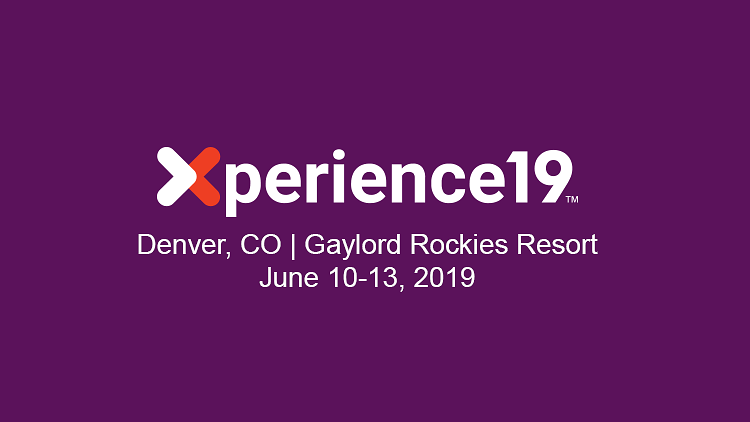 ProcedureFlow will demonstrate its software solutions at Xperience19, the customer experience event of the year. Hosted by Genesys®, the global leader in omnichannel customer experience and contact center solutions, Xperience19 brings together over 2,000 industry leaders and will be held June 10-13 in Denver.
As a bronze sponsor, ProcedureFlow will be showcasing their solution integration with the Genesys PureCloud® and PureEngage™ platforms. ProcedureFlow will demonstrate how its solution combines with the Genesys Customer Experience Platform to help businesses streamline employee training, increase agent knowledge and provide a consistent customer experience.
"We are thrilled to be sponsoring at Xperience19, the customer event of the year" says Ciaran Coates, Director of Partnership Development. "With over 2,000 customer experience and IT professionals under one roof, Xperience19 gives us the opportunity to connect with peers, industry leaders, and get inspired by thought leaders from around the world."
ProcedureFlow is proud to have joint solution integrations on Genesys PureCloud and PureEngage, available on the AppFoundry. When ProcedureFlow is integrated with Genesys, contact center agents are instantly presented with the exact process steps they need to assist customers across interaction channels. This enables agents to dynamically access best practices and resources to help employees follow critical steps and do their jobs more effectively.
"Xperience19 will inspire organizations to elevate customer experience to new heights," said Juergen Tolksdorf, senior director, ISV and Technology Alliances, Genesys. "We're proud to collaborate with AppFoundry partners like ProcedureFlow to showcase innovative integrations with the Genesys Customer Experience Platform and push the boundary of what's possible in the future of customer experience."
Xperience19 is an annual conference for customers and partners to join forces and explore innovations in customer experience and the digital world. Attendees will experience breakout sessions and keynote speakers highlighting the latest developments in AI, cloud migration, security, change management, real-world analytics, asynchronous messaging, and more.
Join the conversation on social media at #Xpr19
About ProcedureFlow
ProcedureFlow is a next-generation knowledge management SaaS product designed to help organizations visualize their processes and procedures and empower teams to access updated information while meeting compliance requirements.
For more information, visit procedureflow.com or follow us on social media @ProcedureFlow.