Newsroom
ProcedureFlow achieves SOC 2 Type II Compliance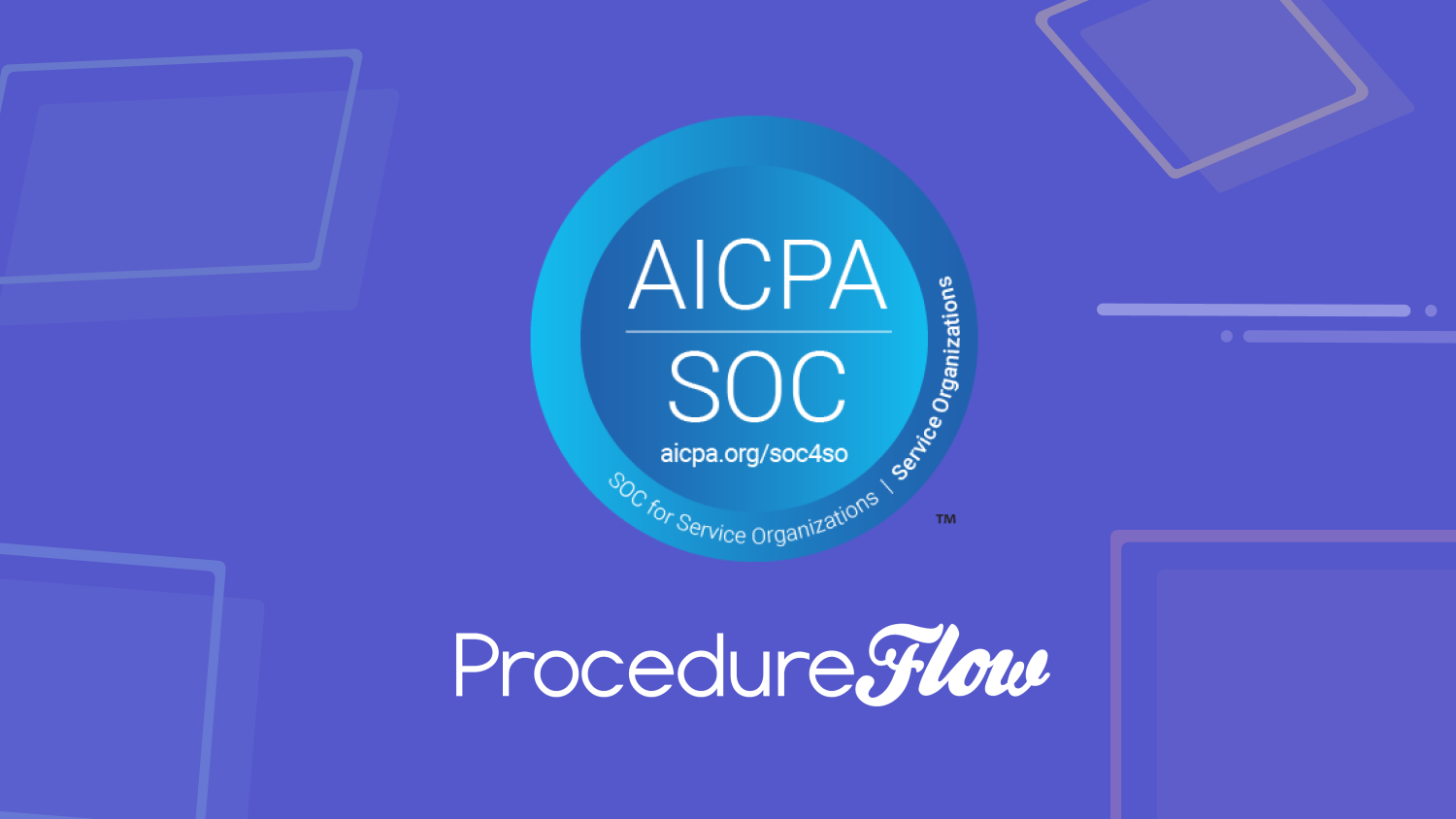 ProcedureFlow, a revolutionary knowledge management software, is proud to announce the successful completion of Service Organization Control (SOC 2) Type II certification. SOC 2 Type II is a testament to the service organization's commitment to security, availability, and processing integrity of the systems used to protect user data.
"ProcedureFlow is a customer-centric organization, and we pride ourselves in delivering the absolute best service and security to our customers," says ProcedureFlow CEO Daniella DeGrace. "The SOC 2 Type II certification is evidence of our testament to protecting customer's data and their information security. We are proud of our engineering team for their role in obtaining Type II compliance."
SOC 2 Type II is an intensive external auditing process that ensures service providers have the necessary security measures to protect the data privacy of organizations and their customers. The SOC 2 Type II compliance is a globally established standard that emphasizes the organization's commitment to operational excellence, and commitment to security.
"ProcedureFlow has demonstrated our commitment to build and maintain trust with customers," says VP of Engineering Adrian Phinney. "Having SOC 2 Type II compliance is a substantial achievement in ProcedureFlow's security, availability, processing integrity, confidentiality, and privacy."
About ProcedureFlow
ProcedureFlow is a next-generation knowledge management SaaS product designed to help organizations visualize their processes and procedures and empower teams to access updated information while meeting compliance requirements.
For more information, visit procedureflow.com or follow us on social media @ProcedureFlow.