Newsroom
ProcedureFlow achieves SOC 2 Certification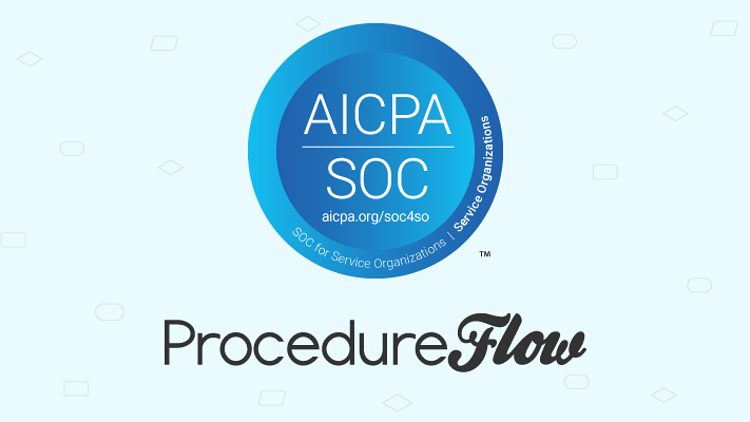 ProcedureFlow, a revolutionary knowledge management solution, is proud to announce the successful completion of Service Organization Control (SOC 2) certification. This certification serves as evidence for the measures ProcedureFlow has taken to ensure the highest level possible of security for customer data.
"ProcedureFlow has achieved a significant milestone with SOC 2 compliance. We pursued SOC 2 compliance to build and maintain the trust that our customers deserve," says VP of Engineering Adrian Phinney. "ProcedureFlow has demonstrated to third-party auditors our commitments to security, availability, processing integrity, confidentiality, and privacy."
SOC 2 is a rigorous external auditing process that ensures service providers have the necessary security measures to protect the privacy of organizations and their customers. The SOC 2 compliance is an internationally recognized standard that highlights the organization's commitment to operational excellence, and commitment to security.
Daniella Degrace, ProcedureFlow CEO, says "Customer information security, and the protection of their data, have always been at the forefront of our company's values. SOC 2 certification is a testament to ProcedureFlow's commitment to deliver the absolute best to our customers".
About ProcedureFlow
ProcedureFlow is a next-generation knowledge management SaaS product designed to help organizations visualize their processes and procedures and empower teams to access updated information while meeting compliance requirements.
For more information, visit procedureflow.com or follow us on social media @ProcedureFlow.