Newsroom
ProcedureFlow partners with Skewb advancing their presence in the Water and Utility Sector across the UK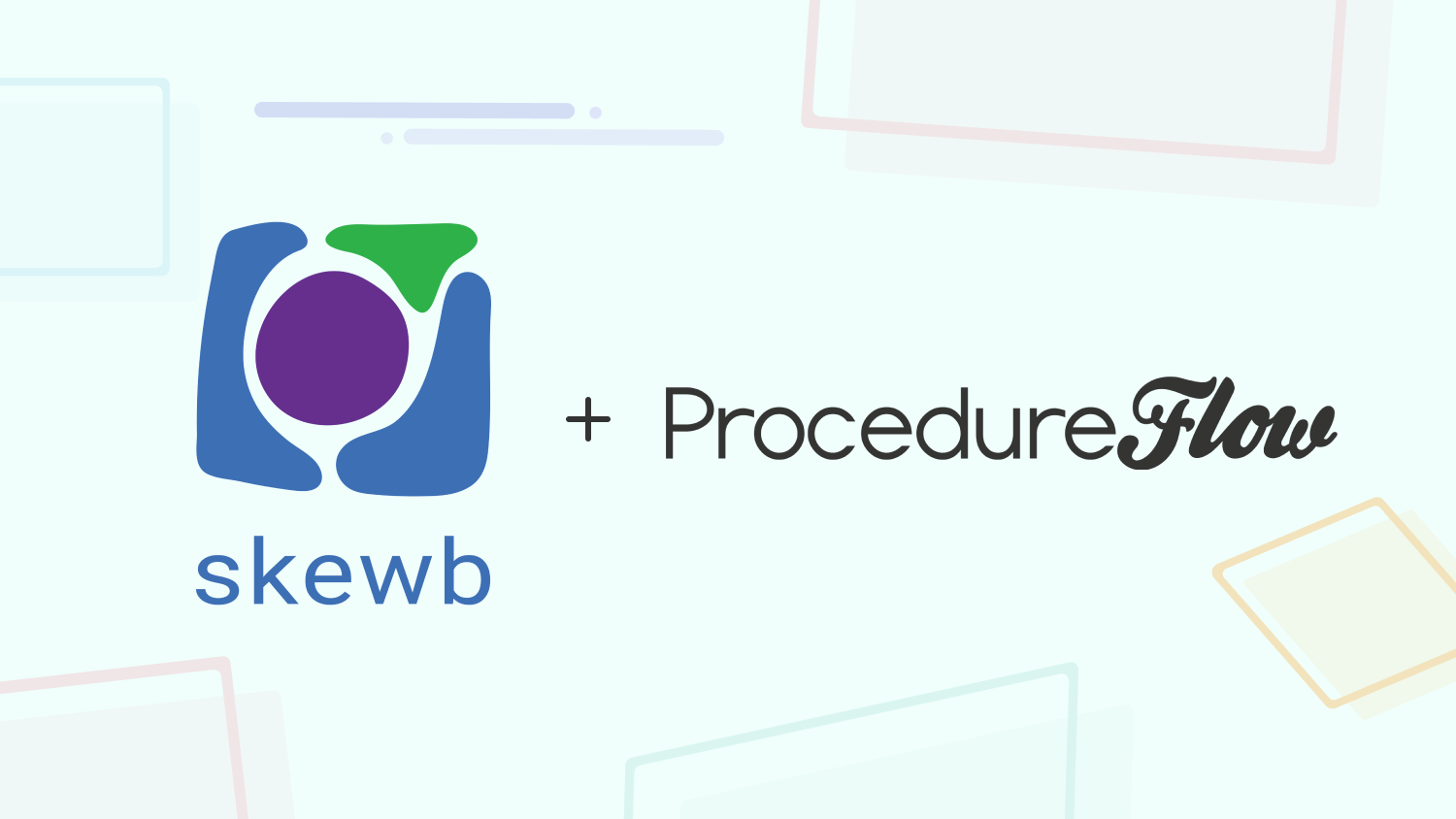 ProcedureFlow, a SaaS next-generation knowledge management software, announces a new partnership with Skewb, a consulting group in the United Kingdom, to expand their service offering and accelerate business outcomes.
This partnership allows ProcedureFlow to expand its success in creating and optimizing processes and procedures within the water and utility sector. Over the last six years, ProcedureFlow has helped organizations across North America visualize their processes by enabling teams to create, share, follow, and maintain organizational procedures.
"As we expand our presence in the United Kingdom, we are delighted to partner with Skewb. Our shared focus and commitment to adding value to the customer experience through process optimization is why this partnership is a great fit" says Daniella Degrace, CEO of ProcedureFlow. "Skewb's excellence in the water and utilities sector makes this an exciting step forward in our journey."
"We are thrilled to announce that, as a part of Skewb's ongoing evolution, we have signed a strategic partnership with ProcedureFlow" says Shashi Seshadri CEO and Cofounder of Skewb. "With ProcedureFlow, we can offer an enduring solution to our clients ensuring transformation activities are not only delivered BUT embedded, enabling a higher ROI whilst maximising on employee satisfaction. ProcedureFlow allows us to leave an enduring knowledge bank that employees like to use but can also keep up to date. We are excited to get started on our journey with ProcedureFlow."
This strategic partnership will continue to accelerate ProcedureFlow's mission to help organizations achieve digital transformation through enhanced knowledge management and improved customer and employee experience.
About SKEWB
Skewb are a team of utility industry experts, we don't apply theoretical models or force fit solutions, we deliver our services based on our experience of what works, and in a way, we know is achievable. Skewb seek to address the key challenges faced by the Utilities sector by developing long term sustainable partnerships, positively disrupting the industry, and delivering outcomes for our clients. Skewb has lived and breathed the utility world, experienced the journey that organisations and their teams are going though, and we speak their language!
For more information, visit Skewb.co.uk or follow us on social media @Skewb Ltd
About ProcedureFlow
ProcedureFlow is a next-generation knowledge management SaaS product designed to help organizations visualize their processes and procedures and empower teams to access updated information while meeting compliance requirements.
For more information, visit procedureflow.com or follow us on social media @ProcedureFlow.