Newsroom
ProcedureFlow Nominated by CCW Excellence Awards for Disruptive Technology of the Year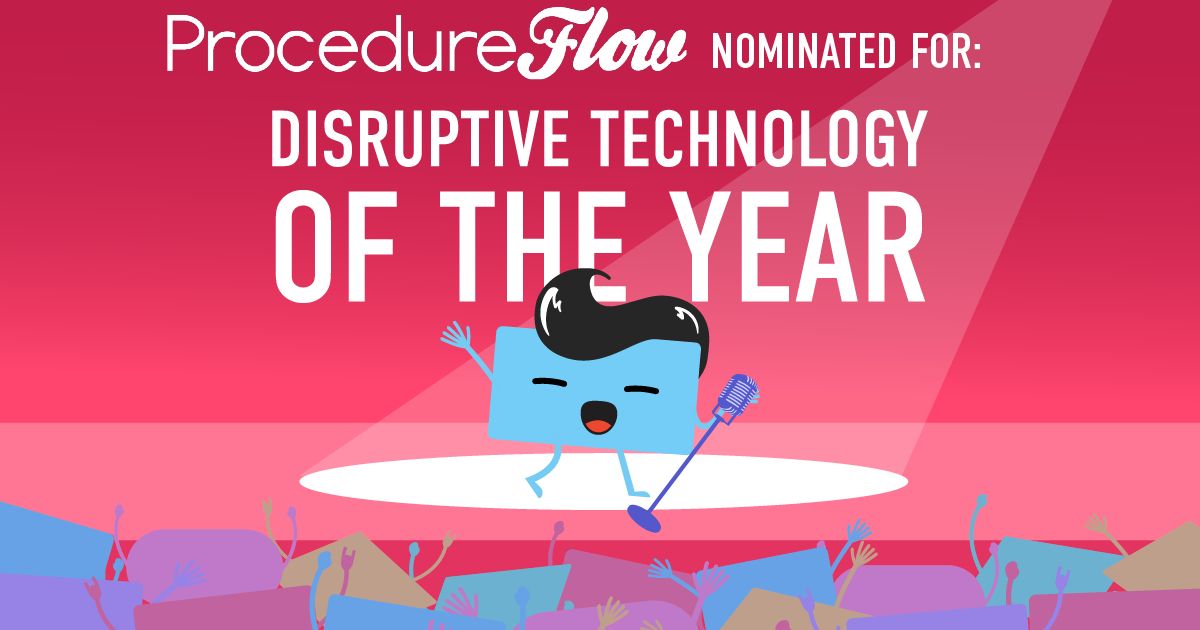 We are excited to announce that ProcedureFlow, the next-generation knowledge management software for operational teams, has been nominated for the 2023 CCW Excellence Awards in the category of Disruptive Technology of the Year. This nomination solidifies ProcedureFlow's position in the contact center space, where it is revolutionizing knowledge management by displacing text-based knowledge with easily consumable visual guides.
As a CCW Awards finalist, ProcedureFlow's innovative cloud-based software has been recognized for its contribution toward driving impactful business changes through visual process transformation. Organizations that use high-performing digital tools like ProcedureFlow benefit from enhanced employee experience and customer retention, increased return on investment, improved internal and external communication, and information centralization.
With AI radically shifting the contact center landscape, the role of agents is evolving as well. Now more than ever, contact centers need technology that will prepare them for the demands of the next generation. Recognizing this paradigm shift, ProcedureFlow equips agents with a unique knowledge management solution that simplifies the way agents navigate organizational processes. With a unified source of truth and enhanced process flows, agents are empowered to create, organize, collaborate, share, and track procedures for streamlined end-to-end management. The result is accelerated proficiency and optimized operational efficiency.
About CCW Excellence Awards
The CCW Excellence Awards recognize the most innovative companies for their extraordinary contributions to the customer contact profession. The mission of the CCW Excellence Awards is to raise the bar for the contact center profession by identifying top practices, superior thinking, creativity, and execution across the full spectrum of contact center functions.