Newsroom
ProcedureFlow Now Available on Genesys AppFoundry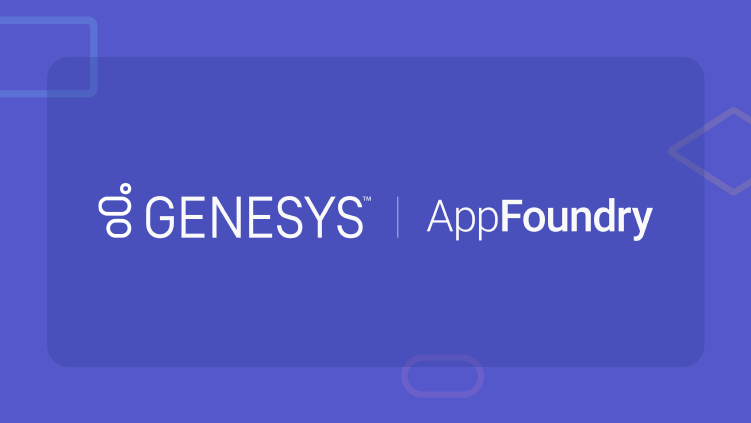 ProcedureFlow combines with Genesys CX Cloud to give customers real-time, visual conversation guidance.
Saint John, New Brunswick – October 04, 2023 – ProcedureFlow today announced its visual knowledge management platform is now available as a Premium App on the Genesys AppFoundry™, a marketplace of solutions offering a curated selection of applications and integrations that elevate customer and employee experiences.
ProcedureFlow makes it easy for Genesys customers to instantly access guided processes during customer interactions. The company's solution identifies critical instances where additional visual knowledge is needed based on the customer inquiry. ProcedureFlow then leverages this data to pinpoint the most relevant visual flow for the agent's immediate needs. This real-time access to exact process steps ensures that agents have the precise information required to navigate complex customer interactions with ease.
"Our strategic investment in Genesys will help customers elevate their employee experience by empowering employees to deliver superior customer service through quick and efficient problem resolution."

Dan Keddy, Senior Director Partner Sales and Channel Management
ProcedureFlow supports agents from day one with real-world scenarios, enabling agents to ramp up much faster and start work with confidence. It breaks down complex processes into easy-to-follow visual guides, ensuring agents of any experience level can follow them consistently and accurately. Integrated with Genesys Agent Assist, ProcedureFlow enables agents to understand exactly what the customer needs and which process to execute, all before the customer connects to the live call. With the recommended visual flow at their fingertips, agents gain a powerful advantage in guiding conversations, leading to faster problem resolution and increased customer satisfaction.
ProcedureFlow's application is now available with Genesys Cloud CX™, an all-in-one composable solution that helps organizations offer frictionless and connected customer and employee experiences. As a modern, API-first experience orchestration platform, Genesys Cloud CX enables organizations to coordinate every interaction and touchpoint through a full suite of omnichannel options, built-in employee experience, turnkey AI and end-to-end journey optimization.
To learn more about the specific features and benefits of ProcedureFlow visit our AppFoundry listing Genesys AppFoundry - ProcedureFlow.
ProcedureFlow empowers agents with real-time access to visual knowledge during customer interactions, streamlining processes and enhancing overall performance. ProcedureFlow's commitment to revolutionizing contact centers has earned it recognition as an industry leader in guiding agents toward excellence and ensuring unparalleled customer experiences.
Stephanie Gomez
VP of Marketing
stephanie.gomez@procedureflow.com