Newsroom
Medavie Blue Cross and ProcedureFlow win Best Customer - Vendor Partnership at ContactNB Awards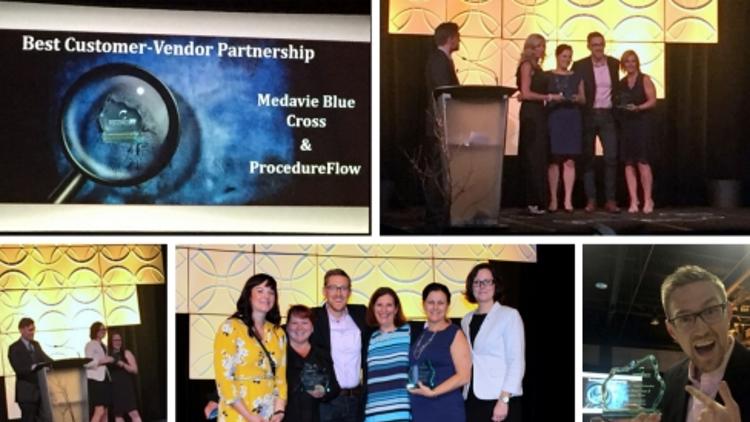 We are thrilled to congratulate our customer, Medavie Blue Cross, on winning ContactNB's 2017 Best Customer - Vendor Partnership Award, along with ProcedureFlow! We are so proud to be a partner in their continued success! Medavie also took home (for the 4th year in a row!) the award for Training and Performance Excellence, which recognizes a contact centre that demonstrates a dedication to developing the skills of its workforce and that provides opportunity for industry advancement and future growth.
In service to their ongoing commitment to continuous improvement and innovation, Medavie leveraged ProcedureFlow to transform their training from traditional classroom training into "learning by doing", ensuring that every Medavie employee now has the confidence and expertise to provide guidance, value and the best care possible to their many members.
See here for more details on how Medavie transformed their training with ProcedureFlow!
About ProcedureFlow
ProcedureFlow is a next-generation knowledge management SaaS product designed to help organizations visualize their processes and procedures and empower teams to access updated information while meeting compliance requirements.
For more information, visit procedureflow.com or follow us on social media @ProcedureFlow.