Newsroom
ProcedureFlow to Present at Customer Contact Week in Las Vegas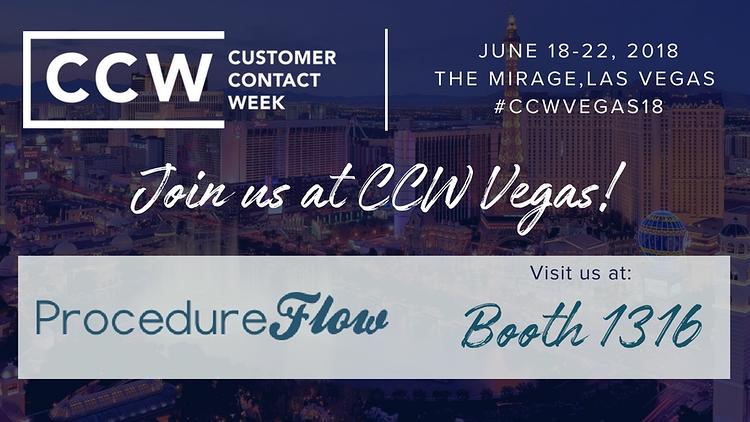 ProcedureFlow is pleased to announce that we will be exhibiting and presenting at Customer Contact Week in Las Vegas, Nevada.
A client case study featuring NB Power's Jill Feero will be presented on day two of the conference, on June 21st. The core theme will focus on how NB Power transformed training into Learning by Doing, eliminating over 1,000 hours of hold time annually, and reducing costs by more than a quarter of a million dollars.
Customer Contact Week, the world's largest and most comprehensive event for customer service and CX professionals, returns to The Mirage in Las Vegas this June 18-22. This event will gather over 2,500 senior decision makers who spearhead contact center and customer experience strategies. This year's agenda features current issues and future challenges that are pivotal in the customer service industry today.
The conference will address topics such as Chatbots and their roles in the industry, comprehensive workshops that focus on retention and engagement, customer service delivery optimization, as well as an impressive list of keynote speakers.
If you'll be in the Las Vegas area and would like to see our presentation or say hi to our team, get your ticket by visiting CCW's website.
About ProcedureFlow
ProcedureFlow is a next-generation knowledge management SaaS product designed to help organizations visualize their processes and procedures and empower teams to access updated information while meeting compliance requirements.
For more information, visit procedureflow.com or follow us on social media @ProcedureFlow.