Newsroom
ProcedureFlow Wins Exceptional Customer Experience Award At ContactNB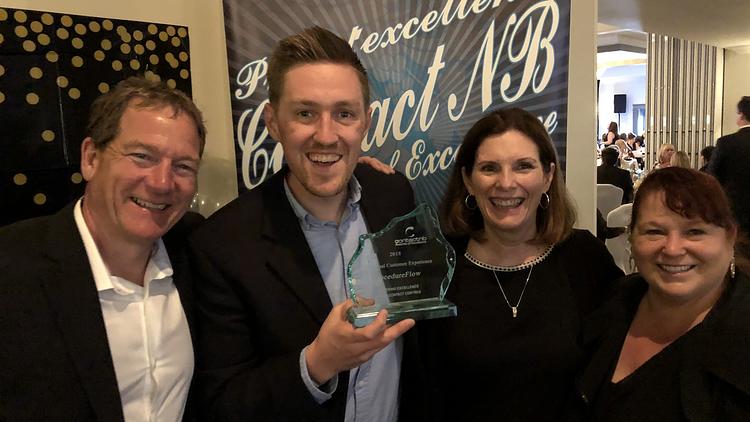 ProcedureFlow, a knowledge management organization, was named the winner of the Exceptional Customer Experience Award by ContactNB.
The 14th annual Awards of Excellence Gala took place in Moncton, New Brunswick on May 31st. This event brings together several provincial contact centers from a wide range of industries, as well as leaders and innovators in the contact center space. The gala recognizes organizations for their efforts in employee experience, workforce management, performance excellence, and much more.
"We pride ourselves in going above and beyond for our clients, who leverage our software to provide outstanding service to their own customers," says Daniella Degrace, CEO of ProcedureFlow. "This award is not only a direct reflection of the value of using our software, but also the efforts of our customer service team. It is truly an honour to be recognized for this by ContactNB."
About ProcedureFlow
ProcedureFlow is a next-generation knowledge management SaaS product designed to help organizations visualize their processes and procedures and empower teams to access updated information while meeting compliance requirements.
For more information, visit procedureflow.com or follow us on social media @ProcedureFlow.
About ContactNB
ContactNB is a provincial industry association led by a private sector Board of Directors committed to industry growth, employee development, and enhanced community awareness. They represent an industry that employs over 18,000 people in the province of New Brunswick and contributes approximately $1.5 billion to the economy.